Welcome to Asmussens.com!
Committed to the future of racing in Texas!
The Southwest's Most Complete Equine Facility
Starting our 52st year with a bang!
Standing some of the top stallions in the region: Intimidator, Primal Storm, and Littleexpectations.
STALLION UPDATE - Primal Storm is the hottest juvenile sire in Texas right now with two winners in a span of six days. First, Texas-bred Rockstal easily broke her maiden at first asking by 3 1/2 lengths at Lone Star Park on May 3, and then Louisiana-bred Primed N Willing romped to a 3 3/4-length win in her debut at Churchill Downs!
STALLION UPDATE - Intimidator swept both divisions of the $75,000 Texas Stallion Stakes on December 8 at Retama Park with ESSCALATOR and ESTRIKATOR, both owned and bred by Connie Scherr, ridden by Glen Murphy and trained by Steve Asmussen. Intimidator is also the sire of WESTERNATOR, winner of the $150,000 Louisiana Legacy Stakes going one mile at Delta Downs.
Congratulations to trainer Steve Asmussen and breeder/owner Winchell Thoroughbreds LLC for winning the $1 million Breeders' Cup Dirt Mile (G1) with El Primero Training Center graduate TAPIZAR!
Check out the long list of stakes winners and successful runners that were broken and
educated at El Primero Training Center. Click here to see the full list.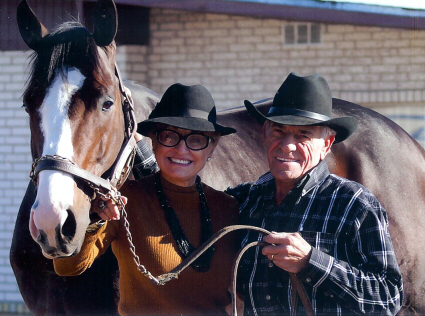 Run and managed by experienced horsemen.
Horses are, and always have been our ONLY business!
On our website you will be able to gather information on our services,
get the latest news as to:
where we will be in sales,
information on our horses, and much more.
For more updates or news please click to news.
We appreciate your business!